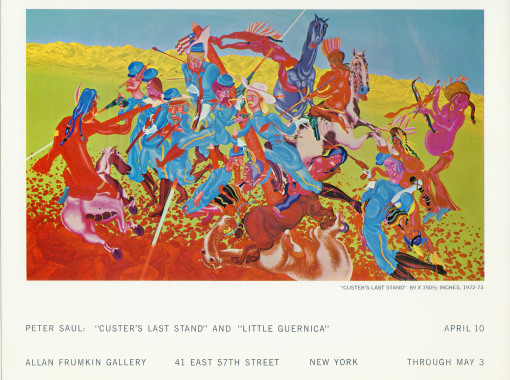 Announcement card for Peter Saul's 'Custer's Last Stand' and 'Little Guernica'
Allan Frumkin Gallery, New York, April 10 - May 3, 1973.
Fifty years ago, Peter Saul's first two major history paintings went on view at Allan Frumkin Gallery in New York. The pair, one based on Edgar Paxson's Custer's Last Stand and the other after Picasso's Guernica, were the culmination of an evolving line of thinking that Saul underwent in the years prior.